Google maps, Map pack, 3 pack, Local maps, listings GMB
All of these phrases mean google my business listing, this is between a google search results and social media. Typically a GMB (google my business) is a listing for a business that will show up when you search for the relevant keywords in google search. The social part of this involved reviews, question an answers etc.
Be more visible in the Local google maps 3 pack with our SEO services.
Let Bell Clarke help your business grow & increase your sales. Be noticeable & immediately seen on Google's first page.

Bell Clarke is an SEO local and national marketing company based in Abbey Wood London with a passion for increasing local SME and large companies.
In the Google 3 Pack, we concentrate on ranking your company driving hot related targeted traffic to your website.
In addition, with Google Maps promotions, we will also have the phone ringing & call enquiries pouring through in order to provide quality customer leads and sales.
Local google maps services in Abbey wood
Are you disappointed with seeing your rivals in local area at the top of Google Maps results? If so, to obtain those kinds of rankings you have come to the right spot!
People are looking for your services on a regular basis and if you don't show up in the map pack (often the top three search results), your competition could claim all of the new business. Optimizing your listing for Google Maps means that your business is in front of individuals who are willing to buy your services.
In local SEO, optimizing the listing of your maps for a particular geographical area has rapidly become a critical ingredient.
For any company seeking to gain market share in a local area, ranking in the map pack is valuable. Local Google maps listings have been shown to drive your business with highly skilled hot local traffic in the purchasing mode. For almost every company in this day and age, an optimized Google Maps listing is now one of the most popular investments in local search engine marketing.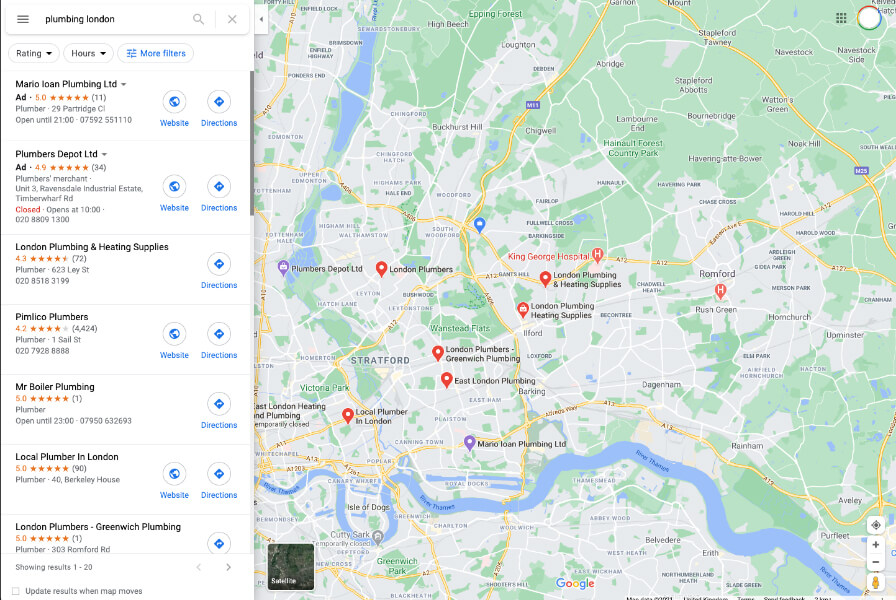 The way we optimise your local listing maps
First, we want to guarantee that your page on Google My Business is checked. This might sound simple, but you'd be surprised at how many people have skipped this first move. This is our primary line of contact with Google and we want to make sure that on this site all of our business information is right.
Second, we want to concentrate on the continuity and accuracy of your business details across all channels, such as hours of service, phone number, and address, etc… We want to make sure that Google displays nothing but uniformity in all of your quotation links.
Third, create content which is powerful and engaging. Imagine a store or restaurant with no signs or advertisements on your website. If nobody knows that your shop or restaurant exists, nobody will ever visit it. As soon as other companies begin to connect and share your content, you will be recognized as an expert in your industry by Google.